Industrial Metric Fastener Supplier in Texas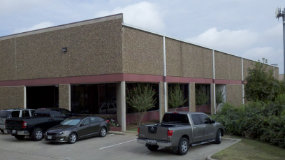 Metric and Multistandard Components
Texas Location
2200 Century Circle
Irving, TX 75062
Para Ventas en Español Favor de Marcar Nuestra Oficina en Texas.
Texas Location |
2200 Century Circle | Irving, TX 75062
Email:
salesTX@metricmcc.com
Phone:
(972) 870-1017
|
(800) 527-5177
Fax :
(972) 870-1154
Metric Industrial Fasteners & Supplies in Fort Worth & Dallas County
In 1976, Metric & Multistandard Components Corp. decided to expand from our New York headquarters to better serve our Southwest clients. Working out of Irving, Texas, we quickly established ourselves as the go-to metric fastener supplier for the Dallas/Fort Worth area, Texas, and the entire Southwest. As an
ISO 9001:2015 certified
distributor of industrial products, we keep quality, integrity, and your complete satisfaction at the core of everything we do. Our high-quality metric fasteners and other industrial products are available in bulk for wholesale prices and are always supplied to you on time.
Whether you need a reoccurring annual delivery or a one-time custom order, Metric & Multistandard is your dedicated Texas industrial fastener supplier. Browse our selection and begin your bulk metric fastener order today!
To learn more about Metric & Multistandard's available products, browse our
extensive catalog
or read our
technical information and resources
.
Texas' Top Wholesale Supplier of Metric Products for Any Industry
No matter your industry, we provide fast turnaround times, discount pricing on bulk industrial fastener orders, and will keep your Texas business completely stocked without breaking your budget. We are privileged to provide industrial metric fastener solutions for a variety of applications, including:
Automotive
And many others!
Contact Our Texas Location to Order Metric Fasteners in Bulk
Metric & Multistandard is Texas' top distributor of metric fasteners and metric supplies. We are 100% USA-owned and operated to ensure you receive the best service, products, and competitive volume pricing with every order in Irving, Dallas, Fort Worth, and throughout the Southwest. From first quote to final national or international delivery, our team works closely with you to ensure your order is accurate, on time, and contains the metric fasteners and supplies you need to complete any job or application.
Request a quote
to begin your order of bulk metric industrial fasteners and supplies at wholesale prices. Contact us to learn more about how we can support you as your premier Texas metric fastener supplier. One of our knowledgeable Texas representatives will be in touch shortly.