Industrial Metric Fastener Supplier in New York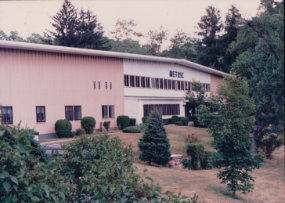 New York – Headquarters
120 Old Saw Mill River Road
Hawthorne, NY 10532
New York—Headquarters
120 Old Saw Mill River Road
Hawthorne, NY 10532
Email
sales@metricmcc.com
Phone
(914) 769-5020
(800) 431-2792
Fax
(914) 769-5049
NYC's Top Supplier of Metric Industrial Products
Metric & Multistandard Components Corporation is a 100% American-owned and operated industrial fastener supplier. We provide high-performing metric industrial fasteners and supplies to NYC, Westchester County, Hudson Valley, and beyond. Our vast inventory of in-stock and ready-to-ship metric industrial products are available in bulk and for competitive volume prices. We work closely with your business to understand your needs and tailor your order to your exact requirements, such as scheduling an annual delivery to keep your jobsite stocked all year or meeting a one-time custom purchase.
Browse our selection, start your order, and discover how Metric & Multistandard can support your industrial applications through same-day shipping on domestic and international deliveries. We only stock the best fasteners and supplies to ensure high-quality and long-lasting metric components. We offer:
To learn more about our available metric industrial supplies, browse our
comprehensive catalog
or read our
technical resources.
Wholesale Metric Fasteners & Supplies for Many Applications
As the oldest metric industrial fastener supplier in New York and the United States, Metric & Multistandard Components Corp. has served and continues to support a wide range of industries and applications. We have the technical expertise, hands-on knowledge, and extensive industry experience needed to fulfill any bulk order, no matter your field or market.
Automotive
Maintenance repair
Medical & food processing
And many others!
Contact Our New York Location for High-Quality Metric Industrial Products
Since we first opened in our original New York location in 1963, Metric & Multistandard Components Corp. has been a leading metric fastener supplier for many industrial applications. Operating from our corporate headquarters in Hawthorne, New York, we proudly provide Westchester County, Hudson Valley, and other New York communities with high-quality metric industrial fasteners and supplies, excellent service, and competitive prices.
Request a quote
to start your bulk metric fastener order, or contact us with questions about our products, services, or prices. One of our highly trained New York representatives will respond as soon as possible.