Metric Fastener Supplier in Georgia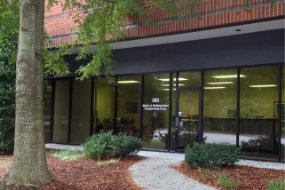 Georgia
1725 Corporate Drive Suite 360
Norcross, GA 30093
Para Ventas en Español Favor de Marcar Nuestra Oficina en Georgia.
Georgia Location
1725 Corporate Drive Suite 360
Norcross, GA 30093
Email
salesGA@metricmcc.com
Phone
(770) 935-9520
(800) 444-9560
Fax
(770) 717-2260

Georgia's Leading Supplier of Metric Industrial Products
Metric & Multistandard Components Corp. is a USA-owned and operated,
ISO 9001:2015 certified
metric fastener supplier. From serving as the go-to metric fastener distributor for OEMs in Georgia to stocking Metro Atlanta construction sites, we are prepared to meet the needs of every order. From providing an initial quote to completing final delivery through same-day shipping, our Georgia location's team will work closely with you to ensure that your order meets or exceeds each of your requirements. We're here to support you whether you need a one-time custom purchase or want to schedule a regular delivery. Discount pricing is available for bulk orders.
Our inventory contains over 48,000 fastener solutions. We are confident that we can source and deliver the exact metric industrial product you need to complete your job on time and within budget. We stock:
We offer additional products in our
comprehensive catalog
. We also maintain an extensive library of
technical resources
. No matter your need, Metric & Multistandard is here to support your job site in Gwinnett County, Metro Atlanta, Georgia, and throughout the United States.
Bulk Metric Fasteners for Any Industry
Metric & Multistandard is proud to be the oldest supplier of metric industrial fasteners in the United States. Our years in the business have given us the expertise, knowledge, and vast experience needed to tackle the specifications in any industry. We are the premier metric fastener supplier for a variety of applications, including:
Automotive
Maintenance repair
Medical manufacturing
Food processing
And many others!
Contact Metric & Multistandard's Georgia Location to Get Started
Metric & Multistandard first opened the doors of our New York headquarters in 1963. As we grew our business through superior products and uncompromising service, we soon realized we needed to open a new location to better serve the US South. We set up shop in Norcross in 1995 and have been serving Metro Atlanta, Georgia, and the Southern US ever since.
Request a quote
today to start a bulk order of the best Georgia metric industrial supplies, or contact our Georgia location with questions or concerns regarding our ready-to-ship products, excellent service, or competitive pricing. One of our friendly Norcross fastener supplier representatives will be in touch shortly.